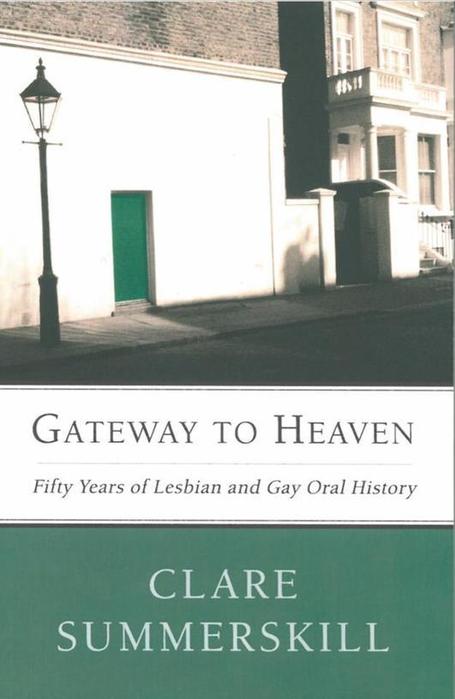 Clare Summerskill is famous on the performance circuit as a stand-up lesbian comedian and musician: she is also an acclaimed actor, film-maker, playwright and author.
As part of a project for a play/film she was working on, Clare began to research the lives of older lesbians and gay men and became fascinated by the amazing and often poignant stories she was told.
This research resulted in both a play and a film, and now also a book -
Gateway to Heaven
(Tollington Press, 2012). In this book, lesbians and gay men reflect on their lives and their place in society from the 1940s to the turn of the century. We are invited to share the memories of some of those who were at the forefront of the struggle for lesbian and gay equality in the UK, as well as others who led more private lives.
With contributions from 46 individuals, this lively and moving book casts light on a neglected area of history. These life stories address central issues in British social and political history during what was a very dramatic period for the lesbian and gay community. It begins in closets of fear – arrests and hidden basement bars – and emerges in courage with the first Pride marches and the repeal of anti-gay legislation.
The title of the book refers to The Gateways, one of the most famous underground women's bars, which was located in the Kings Road in Chelsea, London: and Heaven, which opened as a gay men's nightclub in the 1980s and remains one of the largest and most popular gay dance venues in Europe.
To celebrate LGBT History Month, Manchester Libraries invite you to come and hear Clare Summerskill talk about her book and about the extraordinary (and ordinary) people she interviewed.
This is a free event but places are limited. Please
book your tickets online
at EventBrite.
Tuesday 12 February
6.30
Becker Room
City Library
Elliot House
151 Deansgate
Manchester
M3 3WD